80,000 health care workers on strike in Québec
Eighty-thousand health care workers launched a two-day strike today, Wednesday, November 8, after contract talks with the provincial government stalled. Québec has not seen a strike of this scale in 25 years.
"We're not going on strike out of the blue or because it is a fun thing to do," says Fédération interprofessionnelle de la santé (FIQ) president Julie Bouchard. "We're on strike because the government refuses to listen to us."
"The proposed pay rises will make us poorer, because they don't even cover inflation. And above all, the government wants to take a care professional and move her anywhere it pleases. It's madness and we won't accept it. It's inhumane for the workers and downright dangerous for the patients," adds Bouchard.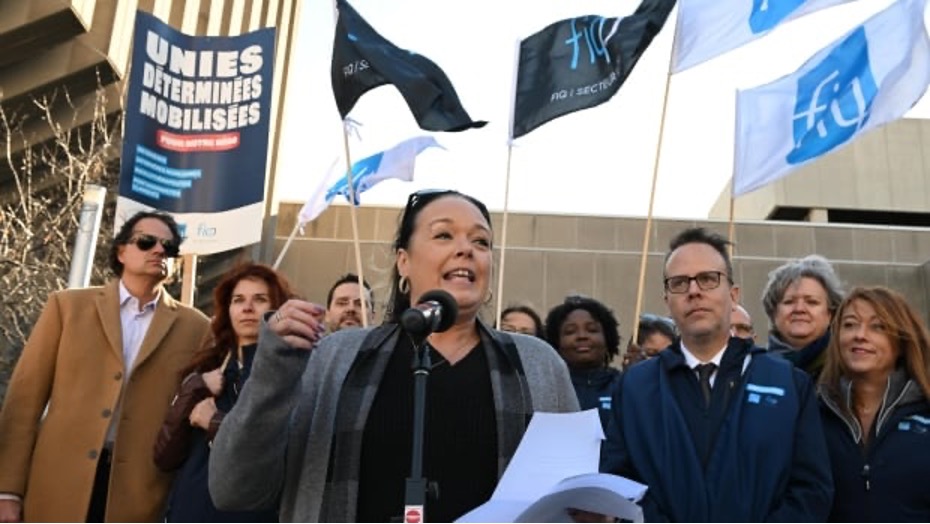 The FIQ would like to remind readers that strike action in the health care network is governed by
essential services rules. Care may be slowed down on certain units, but all care prescribed by essential services will be provided.
Our working conditions are also the care conditions of all Quebecers.
If nurses are tired, working because they are obliged to by the rules requiring them to work compulsory overtime, the care they provide deteriorates and staff simply ends up leaving.

Curiously the day before the strike began, the Coalition Avenir Québec government tabled an economic update recognizing the impact of inflation on citizens. It indexed personal income tax, increased last-resort assistance and released $1.3 billion to ease the tax burden on businesses.
But according to a FIQ press release, it is paradoxical that the government did not give itself any leeway to improve its wage offers in the current negotiations.

Once again, it is government employees who will have to bear the financial pressures of a government that does not take the working conditions of nurses and other public sector workers seriously.
In the case of the FIQ, 80 per cent of whose members are women, it is still women who have to bear the brunt of the government's corporate priorities.