Health care workers and advocates tell ministers to stop privatization schemes, support universal pharmacare
The Canadian Health Coalition joined the PEI Health Coalition, PEI Federation of Labour and the Canadian Federation of Nurses Unions outside the meeting of the health ministers from across the country on October 12 to send them a loud message: profit doesn't care!
Union leaders representing nurses and health care workers and public health care champions, such as PEI's Mary Boyd, asked the Ministers meeting inside the Rodd Charlottetown to protect our public health care system from further reckless, for-profit privatization. They also asked the ministers to champion universal access to medicine with pharmacare legislation expected this year.
Across the country, we have seen provinces allow privatization of health care to creep in with the passing of legislation that allows more procedures to be done in private clinics.
When asked about recent examples of creeping privatization by the provinces, I told CBC that New Brunswick allowing cataract surgeries in private clinics was concerning, as well as PEI's use of private virtual care services.
"The provinces are making excuses. They're saying there's always been private delivery of health care and what's a little bit more? We want to see that trend reverse," I told CBC. "We know that more privatization just means that we're further eroding the public health care system."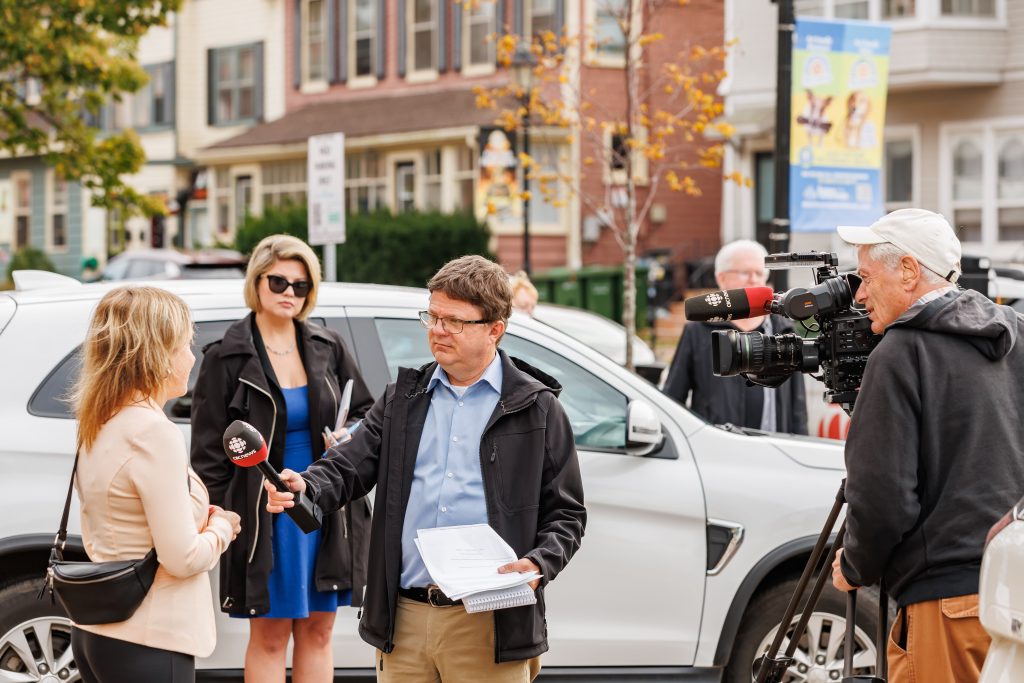 We are told that such privatization measures are necessary to take people off the waiting list but we know that privatization just makes the waiting period longer for all of us as it takes public health care workers out of the public system. It also violates the principle of universality and allows for cue jumping and the propping up of a system that only serves the wealthiest and healthiest of us. We know that the private system doesn't care if we are sick, it doesn't care about the overworked health care workers, it cares first and foremost about profits.
There are public health care solutions to the waiting lists, as outlined by Andrew Longhurst in his Solutions Series published by the Canadian Health Coalition.
The Canadian Health Coalition has long called on the federal government to put strong conditions on health transfers to the provinces, and to enforce the principles of the Canada Health Act including universal, public, accessible and comprehensive health care.
We were happy to see the investment from the federal government in health care earlier this year but we are worried that billions of dollars could be squandered by the provinces committed to harmful privatization.
In March of this year, the federal Minister of Health announced that over $82 million was withheld from eight provinces because they charged patients for medically necessary services that should be accessible to patients at no cost from 2020-2021. Eight provinces did this during the COVID crisis. The biggest violator was Quebec with almost $42 million deducted – simply because they allowed the charging of fees for health care.
The Canadian Health Coalition has pointed out that it's a "dirty little secret" that the Canada Health Transfer does not actually have to be spent on health care. The money from Ottawa flows into the general revenue of the provinces and territories to be used as they wish. Ottawa and the provinces need to do better. It's their job to ensure accountability in our public health care system.
New Brunswick's budget surplus exploded to more than $1 billion last year. $1 billion! – at a time when the province's people like the people across this country are struggling with an affordability crisis – forced to choose between paying for rent or the power bill, for groceries or for medicine.
Many of us know someone who is struggling with medical bills, in some cases they are splitting their pills or going without the medicine they need, needlessly getting sicker faster when universal pharmacare would have given them a healthier life, a longer life.
What do we want? Pharmacare! When do we want it? Now!
Tracy Glynn is the National Director of Projects and Operations for the Canadian Health Coalition