This edition of Health files includes news about staffing shortages, COVID's effects on our health care system, and actions being taken to address traumatizing food and the social determinants of health.
Provinces struggling with patient load ahead of flu season
"Those patients that would have gone to that (rural) hospital are now having to travel an hour and a half to two hours to a more tertiary site. The staffing shortage will only get worse if governments don't put money into education programs for young nurses, as well as provide better salaries and working conditions to retain those on the job," Aman Grewal, president of the BC Nurses' Union, in CBC, October 17, 2022.
New study shows long-term effects of COVID-19 infections on health care system
"Our health care system is already experiencing extraordinary challenges, with nursing shortages, surgical backlogs, emergency department closures, challenges accessing primary care, et cetera," said Candace McNaughton, emergency physician at Toronto's Sunnybrook Research Institute, in the Globe and Mail, October 17, 2022.
---
Support the Canadian Health Coalition
---
"Tastes like residential school" – Hospital food reaction changes menu
"We didn't know that our food could be so triggering for some First Nations patients. So here we are pressuring him to eat, to eat a food that he doesn't like and that reminds him of a trauma. That was not on our radar at all," said Megan Kouri, a medical student, to CBC, October 14, 2022.
New centre focused on treating social determinants of health
"We know from the data and decades of evidence and literature that it's our most marginalized communities that have been in underserved communities do not get access to the primary care resources do not get access to the same funding for education for social supports from social services . . . So, my argument would be we really have to focus on marginalized communities that have been shut out of many of the benefits and advancements in medicine," Dr. Andrew Boozary, Executive Director of Toronto's University Health Network's Centre for Social Medicine Innovation, told CityNews, October 14, 2022.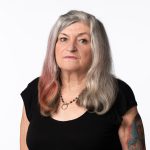 Feature photo from the BC Nurses Union.