Long-term care survey says "no" to for-profit care, and "yes" to better working conditions
The results of the inaugural survey of the Health Standards Organization (HSO) on Long-Term Care in Canada have been released, and its findings reflect many of the recommendations made by the Canadian Health Coalition (CHC) in its July submission to the survey.
By Pat Van Horne, USW member of the CHC Board of Directors
---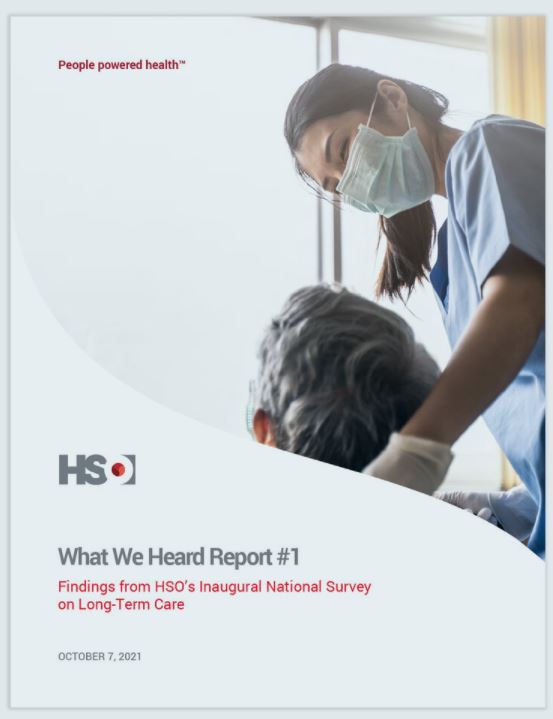 For-profit care a top concern
The report notes that, "many survey respondents felt that abolishing for-profit long-term care was the most important issue to address within LTC," which reflects a central concern of the CHC. This is clearly unfinished business in the quest for improved long-term care across Canada.
Chief among other CHC's recommendations that are reflected in the report are related to the working conditions and environment for front-line workers in long-term care.
"When it comes to maintaining a 'healthy and competent workforce' in LTC, the majority of survey respondents stated the immense importance of ensuring a workplace culture in which staff are respected, valued and empowered," said the report.
It quotes a comment by CHC Board member, Dr. Pat Armstrong; "Conditions of work are conditions of care."
Dr. Armstrong also serves as a member of the HSO's National LTC Services Technical Committee.
"Pay them well. Show them the love they have shown during their careers as caregivers. Make their jobs good, secure positions that assure them and their families that they are appreciated," said a survey participant. In line with the CHC, the report's authors also define job security as 'full-time, permanent employment that is equitably compensated (e.g. wages, benefits, pensions, paid time off) for expertise and skills . . ."
Addressing systemic racism in health care, including long-term care, is a priority for the CHC.
"Cultivating a culture that is free from harassment (e.g. bullying) and discrimination . . ." was a finding from the survey. More than 99 per cent of respondents said absolutely "yes" to the need for national standards to replace the patchwork of policies that exist across Canada.
What is next
The HSO says that the survey results will inform the questions that the Technical Committee is now asking in its next phase of public consultation. The non-profit organization is promoting its National LTC Services Standard Consultation Workbooks, which can be completed by anyone interested in providing their input. These steps, including town halls, are expected to lead to new national LTC standards to be released for review in early 2022 and then completed in the fall of 2022.
The full report, What We Heard Report #1: Findings from HSO's Inaugural National Survey on Long-Term Care, is available at https://longtermcarestandards.ca/engage