NDP resolution "calls Liberals' bluff" on pharmacare
This week's edition of who-is-saying-what about public health care is compiled by Pat Van Horne.
NDP Convention resolution calls Liberals' bluff on pharmacare
"We're calling the Liberals on their bluff . . . They can't continue to tell Canadians they believe in universal pharmacare but then balk whenever they have to actually do something. . .We're in a minority Parliament. If they don't do it now, when they have NDP support, and Trudeau put his signature on a document, then when will they do it?" – NDP Federal Health Critic Don Davies, Toronto Star, October 17, 2023.
So what happens with Supply and Confidence Agreement?
"The agreement the Liberals and NDP, which has 25 MPs, entered into in March 2022 would see the opposition party support the minority government, and avoid triggering an election, until Parliament rises for the summer break in June 2025. In exchange, the Liberals have promised to take action on a list of shared priorities — including pharmacare. . . New Democrats, who have long campaigned to make universal access to prescription drugs part of the public health-care system, believe that pharmacare is an issue that separates them from the Liberals. . .The Liberals did campaign on a promise to implement a national pharmacare program in the 2019 election, but made no such pledge when they went back to the polls in 2021." – Toronto Star/Canadian Press, October 15, 2023
Pharmacare guru Eric Hoskins says Get 'er done
"It is time to move past these hesitations, as the overall benefits of pharmacare on the well-being of all Canadians are clear, irrefutable, and increasingly urgent. The "unfinished business" of medicare is finally within reach for Canadians – let's make it a reality." – says Dr. Eric Hoskins, physician and former Ontario Health Minister, who wrote the 2019 federally-commissioned report on pharmacare, Globe and Mail, October 16, 2023
Opinion: Will 2023 be the year Canadians finally get pharmacare? – The Globe and Mail
Letter-writer says medicare without pharmacare is "counterproductive"
"(Pharmacare) is a very complex issue. But change must come if the 8 million Canadians, who reported to StatsCan in 2021 that they had no insurance coverage prescription drugs, are to get complete health care. It is counterproductive for our healthcare system to pay for diagnosis and subsequent prescribing if the circle is not completed by patient receiving the prescribed medication." – Bill Wensley, Cobourg, ON, Toronto Star, October 14, 2023
Study looks at use of agency nurses and the companies behind them
"That's very concerning that taxpayers' money is going towards a profit for some other agency. . .We don't really know what's happening across the country. . .I'd like to know how much they're actually charging organizations. How do they decide on that? And how many have jumped on the bandwagon to go into hospitals now that weren't in there before?"—said Joan Almost, a professor in the faculty of nursing at Queens University in Kingston, ON. – CTV News, October 15, 2023
Private health-care a growing concern in Canada | CTV News
Will AI be making the rounds in Canadian health care?
"Doctors are indispensable, nurses are indispensable, health-care workers are indispensable. If we can help them better, than they can see more patients, they can have greater consistency in their diagnoses and patient treatment." – says Dr. Alex Wong, Canada Research Chair for Artificial Intelligence, CBC News, October 15, 2023
Health Ministers' Conference in Charlottetown: BC and others agree to give health workers freedom to work throughout most provinces
"These arrangements are going to help B.C. because I think people want to come here. We're recruiting most effectively by the reforms we're making in our health-care system, the change in the way that we pay doctors. The way that we fund and support primary care has been a huge attraction to doctors to go into primary care." – said BC Health Minister Adrian Dix, Vancouver Sun, October 12, 2023
Health professionals heard at ministers meeting in Charlottetown
"We need better long-term care, long-term complex care for people, better functional care for the elderly. Then people who are in hospitals, that are very ill and then get treated and who are stable again, have a place to go. Because, right now, [in] any of our hospitals in the country, 10 to 25 per cent of the patients in hospital are ready to go home and can't go home." – said Dr. Mike Howlett, president of the Canadian Association of Emergency Physicians, CBC News, October 12, 2023
OPINION: Telehealth scheme fails in Alberta
"Said to be worth about US$4 billion when it went public in 2021, Babylon Health is presumably now worth nothing more than what its constituent parts can fetch to pay off its creditors.It turns out that its founders and bosses wildly exaggerated the capabilities of its chatbot program, which was described as using artificial intelligence, raising the hope here in Wild Rose Country that it could all but make family physicians obsolete." – says David Clemenhaga, The Tyee, October 12, 2023
Babylon Was Going to Transform Alberta Health Care. Now It's Bankrupt | The Tyee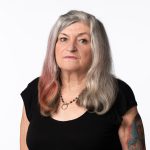 (Cover: https://www.facebook.com/NDP.NPD)