Siobhan Vipond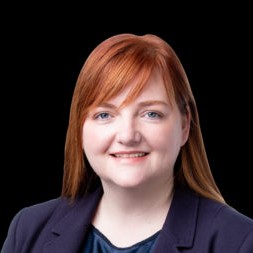 Siobhán Vipond
Canadian Labour Congress
Siobhán Vipond was elected as CLC Executive Vice-President at the CLC's 29th Constitutional Convention in June 2021.
Siobhán served four terms as Secretary-Treasurer of the Alberta Federation of Labour. Siobhán Vipond is a committed trade unionist who works tirelessly to defend the rights of workers in both the private and public sector, and is an advocate on occupational health and safety, women's rights and the importance of workers' voices at all levels of government and industry.
Vipond has worked as the long-time coordinator of the AFL/CLC Annual Winter School and director of the AFL Kids' Camp, passing shared values to the next generation. Vipond is a passionate leader who believes in the power of collective action for the common good. Under Siobhán's leadership, the AFL launched the Fair Start Campaign for Universal Early Childhood Education and Care in Alberta and played a key role in the establishment of Child Care Now's Alberta chapter. Siobhán is also a member of the National Political Action Committee of the Canadian Labour Congress.
Prior to joining the AFL, Siobhán worked as a stage and film technician and is a proud member of the International Alliance of Theatrical Stage Employees (IATSE), where she served as Secretary, Vice President and President of IATSE Local 210.