Ten reasons why we need pharmacare
Ten reasons why we need pharmacare in tomorrow's budget
Column by Dr. Joel Lexchin, Board member of the Canadian Health Coalition, published on April 6, 2022 by National Newswatch.
Canadians were promised pharmacare in the 1964 Hall Commission report that brought us medicare, but it never happened. The National Forum on Health recommended pharmacare in 1998. The Liberals set up the Advisory Council on the Implementation of National Pharmacare which reported in early 2019, and then campaigned on pharmacare in the 2019 election. Still no pharmacare. Now, as the financial and medical costs of coping with the pandemic keep going up, pharmacare is more important than ever.
Here are 10 reasons why we need pharmacare now.
Canada is the only country with universal coverage for hospital and doctor care that does not provide universal coverage for prescription drugs. Australia has it, New Zealand has it, Japan has it, every western European country has it.
Body Count, a 2018 report commissioned by the Canadian Federation of Nurses Unions, estimated that the lack of affordability of prescription drugs could be causing 370 to 640 premature deaths due to heart disease every year, and 270 to 420 premature deaths annually of working-age Canadians with diabetes.
A paper in the Canadian Medical Association Journal reported that because of the cost of prescription drugs 730,000 Canadians went without basic needs such as food, 238,000 couldn't afford to heat their houses, and 239,000 couldn't pay for other health care expenses.
Those who are most likely not to have drug benefits – the one out of ten Canadians who constitute the working poor – are also those who have to pay out-of-pocket. Provincial insurance plans and private plans get discounts, people paying out-of-pocket don't. Those without drug benefits are the ones most likely to need them because of the strong link between income and health.
Right now, even if you are covered by a public drug plan, the amount you will pay out-of pocket and what drugs you can access depends on which province you live in. Statistics in the Journal of Psychiatry and Neuroscience show that if you are over 65 with a net annual income of $55,000 and taking medications for sleeping and psychiatric problems you'd pay about $10 out-of-pocket every three months for those drugs if you lived in Ontario. If you lived in British Columbia it would be almost $300.
Canada pays more per person for prescriptions than any other country in the world, except the US and Switzerland. Spending on prescription drugs is going up over 4.5% per year.
There are almost 50 drugs that cost $50,000 or more per year. One drug costs $2.9 million for a single injection. According to the federal Patented Medicine Prices Review Board, Canadian brand-name drug prices are the 4th highest among the 31 countries in the Organization for Economic Cooperation and Development. One of the reasons why Canadian prices are so high is because for many drugs there is no single bargaining agent.
Job losses due to the pandemic have meant the loss of benefits including insurance for prescription drugs. An Angus Reid poll reports that for the year ending in October 2020, 7% of Canadians gained prescription drug coverage but 14% lost it. People don't leave poor jobs because they are afraid of losing their benefits.
In 2016 more than 1 in 5 people with mental health problems told the Canadian Community Health Survey that they couldn't afford their medications. The pandemic has made the pre-existing mental health crisis even worse.
The more governments invest in providing drug coverage to Canadians the more they are willing to spend to make sure drugs are prescribed and used appropriately. In Australia where the federal government is spending about $12.6 billion per year on its version of pharmacare, it also gives $50 million annually to the independent MedicineWise to ensure that those drugs are prescribed and used in the best possible way. Here in Canada the federal government pays less than 2% of the $34 billion we pay for prescription drugs and spends virtually nothing on ensuring good prescribing practices.
It's high time to turn pharmacare from a dream into a reality.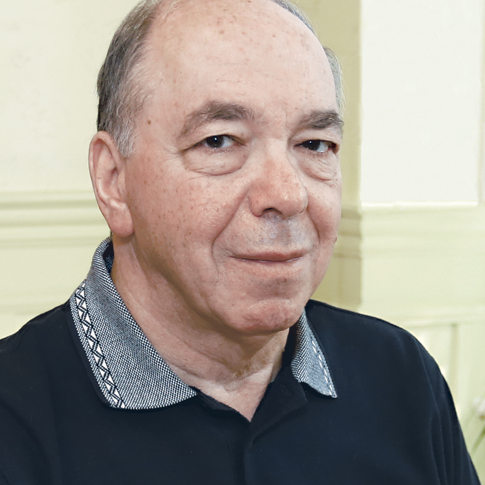 Dr. Joel Lexchin, Professor Emeritus
School of Health Policy and Management, Faculty of Health, York University