"Alternative Federal Budget" pushes for public health care
The Canadian Centre for Policy Alternatives has released its 24th annual Alternative Federal Budget (AFB), putting forward fully-costed proposals from civil society organizations as a model for the federal government's own Budget 2024.
The AFB comprises 26 chapters on topics ranging from child care to post-secondary education and devotes three chapters to public health care – drawing extensively from the Canadian Health Coalition's recommendations to the Commons Finance Committee for Budget 2024.
From the Canadian Centre for Policy Alternatives:
---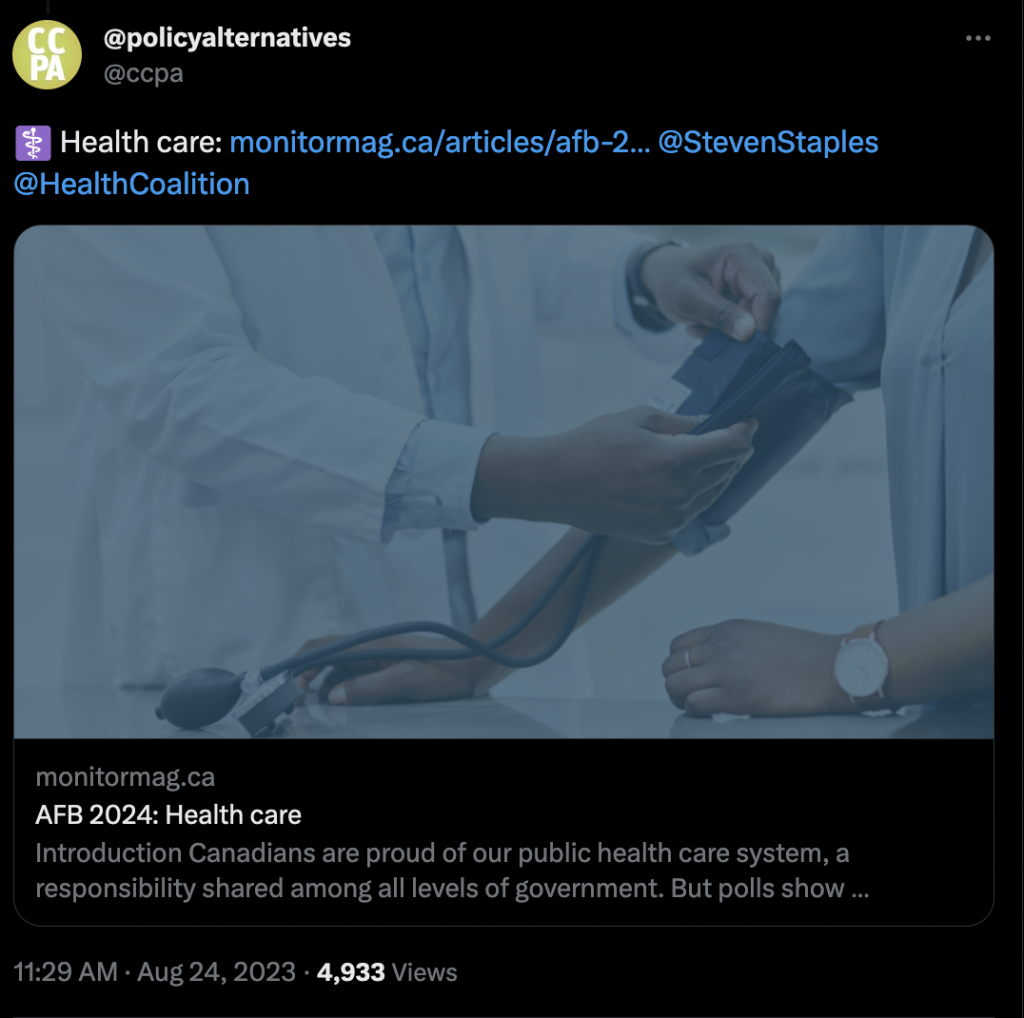 Accessible public health care matters
At a time when Canada's cherished public health system is under unbearable stress and strain, what matters to the AFB is strengthening our public health care system and investing in the root causes of illness—to prevent more people from needing medical care.
The AFB will ensure that health care dollars are not spent on private, for-profit clinics, which put Canadians at risk of user fees and extra billing.
The AFB will provide targeted federal funding to retain nurses, doctors, and other health care workers.
The AFB will establish a National Care Economy Commission.
The AFB will remove the income restrictions from the Canada Dental Benefit to make it a universal benefit.
The AFB will move forward with the Canada Pharmacare Act, to provide free coverage for prescribed medicines to everyone in Canada.
The AFB will establish the Canada Mental Health Transfer at $5.3 billion annually over five years. The AFB will also invest $5.7 billion to support an additional 82 million hours of home care for the nearly 90,000 Canadians waiting to access these services.
And the AFB will do so much more, including an entire plan to put health equity at the heart of the system.
---