Liberals' fortunes hinge on new health minister
You'd be excused if you didn't know Prime Minister Justin Trudeau appointed a new health minister during his cabinet shuffle over the summer.
For instance, CBC political pundits offered no commentary whatsoever about Ajax MP Mark Holland leaving his previous role as Government House Leader to take over from Jean-Yves Duclos as Canada's Health Minister – despite the fact the Liberals' minority government largely depends on how well Holland performs in his new job.
Most overlooked Cabinet shuffle story by journalists
The scant attention paid to the new Health Minister is an indication that Canada's media have grown tired of the health care story, and have moved on to other issues – mostly economic.
Nevertheless, Mark Holland's appointment is important for two key reasons. First, the health care crisis has not abated, leaving voters growing more frustrated and losing confidence in the public system, according to pollsters.
Second, there are several very big promises to be kept in the Prime Minister's 3-year deal with NDP Leader Jagmeet Singh in exchange for the NDP's support for the minority government. Chief among them is, "Continuing progress towards a universal national pharmacare program by passing a Canada Pharmacare Act by the end of 2023."
Pharmacare legislation is vital for Liberal government's stability
Mark Holland worked closely with the NDP in his previous role as Government House Leader where he was responsible for shepherding crucial votes through the House that required the NDP's support. Losing a vote on certain types of legislation, deemed confidence measures, could defeat the government and trigger a federal election.
That has made him very familiar with the commitments contained in the Liberal-NDP deal. Minister Holland told a recent meeting of doctors that introducing and passing a Canada Pharmacare Act and the Canadian Dental Care Plan are among his top priorities for the fall sitting, as well as completing bilateral funding deals with the provinces.
But the NDP has put forward its own model pharmacare legislation through a private member's bill, setting the bar for the government's legislation (the Liberals have said they will not support the NDP's bill and will introduce their own instead).
"It is crucial that the [government's] legislation be clear that the system is universal, comprehensive and entirely public, so no one will have to pay out of pocket for their medication," said NDP Health critic Don Davies in a statement released with the introduction of the bill.
Liberals divided over a Morneau vs Hoskins approach to pharmacare
There are essentially two approaches to pharmacare that have been debated within Liberal circles.
In 2018, then Finance Minister Bill Morneau championed a program that mirrored the system currently used in Quebec that provides public insurance for those without private insurance coverage, frequently provided by employers, an approach known as "fill-in-the-gaps." Many experts have criticized this model as inadequate and inefficient.
But a year later in 2019, former Ontario Liberal Health Minister Dr. Eric Hoskins completed government-sponsored consultations and issued a report calling for a publicly-funded and operated, universal pharmacare program with a greatly diminished role for private insurance companies, known as a "single-payer" approach. The so-called Hoskins Report has been widely endorsed, including by the Canadian Health Coalition, its members and allies.
Now outside government, Bill Morneau gave a speech in June of 2022 criticizing his former party for not accepting his fill-in-the-gaps pharmacare plan. More recently, corporate lobbyists for the private insurance and pharmaceutical lobbies have penned media articles echoing his view.
According to insiders, the Liberal caucus and cabinet remain divided over the details of legislation setting out a national, universal pharmacare program. The previous health minister, under whose watch the legislation was drafted, was tight-lipped about the anticipated Canada Pharmacare Act. Minister Holland has likewise not shared any details.
If Holland's pharmacare legislation is too weak, the NDP deal might collapse
The NDP has pushed the government strongly for the "single-payer" approach endorsed in the 2019 Hoskins Report and has signaled that anything less will not be acceptable to the party.
"Only a single-payer Pharmacare system will achieve the savings, efficiencies and fairness that is the hallmark of Canadian Medicare. Anything less will be unacceptable to Canadians and the NDP," said Health Critic Don Davies when introducing his private members bill in June.
Parliament returns on September 18, and Minister Holland has committed to introducing the legislation soon after. If the bill does not meet the criteria set out by the NDP, the party will likely pursue opportunities to amend as it moves through the legislative process including committee hearings in the House of Commons and Senate, and votes.
But ultimately the NDP will decide whether Liberals' pharmacare plan is worth the NDP's continued support, or the Prime Minister has not lived up to the terms of the agreement Jagmeet Singh. If the latter, and the deal crumbles, then the Liberals will try to continue governing by seeking support from opposition parties vote by vote, risking an election at any moment.
Public health care advocates are ready
The Canadian Health Coalition, its members and allies have been campaigning for many years for prescription drug coverage for people in Canada – especially since the Liberal-NDP agreement breathed new life into pharmacare in 2022. Our chairperson, Pauline Worsfold RN, has urged Health Minister Mark Holland to deliver public, universal pharmacare.
Over 100 coalition volunteers met with MPs in March, and we have published articles, sponsored advertising and digital campaigns, engaged supporters with petitions, and conducted crucial research to influence decision-makers. The same can be said for many other organizations that have hosted town halls, educated members, and launched campaigns of their own.
As the resumption of Parliament approaches, we have committed ourselves collectively to end the inequities in Canada that leave 1-in-5 Canadians with inadequate coverage for prescription medicine. This is a once-in-a-generation opportunity to finally complete an essential part of the original vision of Canadian Medicare.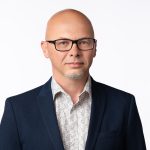 (Cover: https://twitter.com/markhollandlib)