"Brandon Doucet is the Tommy Douglas of dentists," says Staples
Canada's foremost public dental care champion has written a book, About Canada: Dental Care. The book is now available for purchase from Fernwood.
Author and dentist Brandon Doucet traces the history of why dental care is excluded from Canada's universal health care system and shows how private business interests are blocking people from getting the dental care they need. The book is also a call to action for the right to dental care.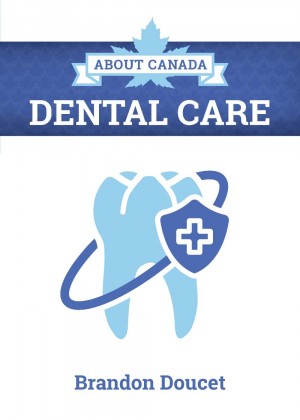 About Canada: Dental Care
By Brandon Doucet
ISBN: 9781773635910
Forthcoming April 2023
176 Pages
$20.00
---
Steven Staples, the National Director of Policy and Advocacy of the Canadian Health Coalition, offered this praise for the book's jacket:
"Brandon Doucet is the Tommy Douglas of dentists. His extraordinary knowledge of dentistry is matched only by his care and compassion for patients. In this new book, he not only explains why dental care is essential to your overall health, but he pulls back the curtain on a highly privatized system of Corporate Dentistry that has created significant inequalities in access to care. His inspiring solution is to establish Universal Dentalcare in Canada, based upon our cherished public Medicare. Brandon Doucet has doggedly and persuasively pursued this vision for his profession, and along with his Coalition for Dentalcare, has become a leading figure in the political campaign to establish Canada's first national public dental care system."

STEVEN STAPLES, NATIONAL DIRECTOR OF POLICY AND ADVOCACY OF THE CANADIAN HEALTH COALITION
Last August, Doucet, chair of the Coalition for Dentalcare, spoke alongside NDP Health Critic Don Davies at a webinar organized by the Canadian Health Coalition.
Doucet told the panel: "People who don't have private insurance or who don't have the money to pay for care out-of-pocket struggle more with accessing care and they tend to focus their resources on emergency procedures dealing with pain and infection while neglecting preventive services and early intervention."
As part of the Liberal-NDP Confidence and Supply Agreement, dental care for children 12 years old and under from households making under $90,000 was rolled out in 2022. This year, seniors making under $75,000 a year and people living with disabilities are waiting for dental care to be extended to them. The program is also set to include children 18 years old from qualifying households in 2023. The dental care program is supposed to be fully implemented by 2025 with families with incomes under $90,000 per year covered by the plan.
Doucet's book offers a strong case for Canada to make dental care not just more accessible but universal. Order your copy of the book from Fernwood Publishing (176 Pages, $20.00).
.
Tracy Glynn is the National Director of Projects and Operations for the Canadian Health Coalition