Council of Canadians raising the political temperature for public pharmacare
The Council of Canadians want to raise the political temperature on public pharmacare. They are organizing town halls across Canada, hosted by Avi Lewis and others.
Upcoming pharmacare town halls in May are happening in Toronto (May 15), Kitchener-Waterloo (May 16), London (May 17), Hamilton (May 18 with Canadian Health Coalition board member Pat Van Horne), Ottawa (May 24), Montreal (May 27), with more to come. Find a town hall in your region here.
If your community is not on the list and you want to organize a town hall, visit this guide to organize one in your community.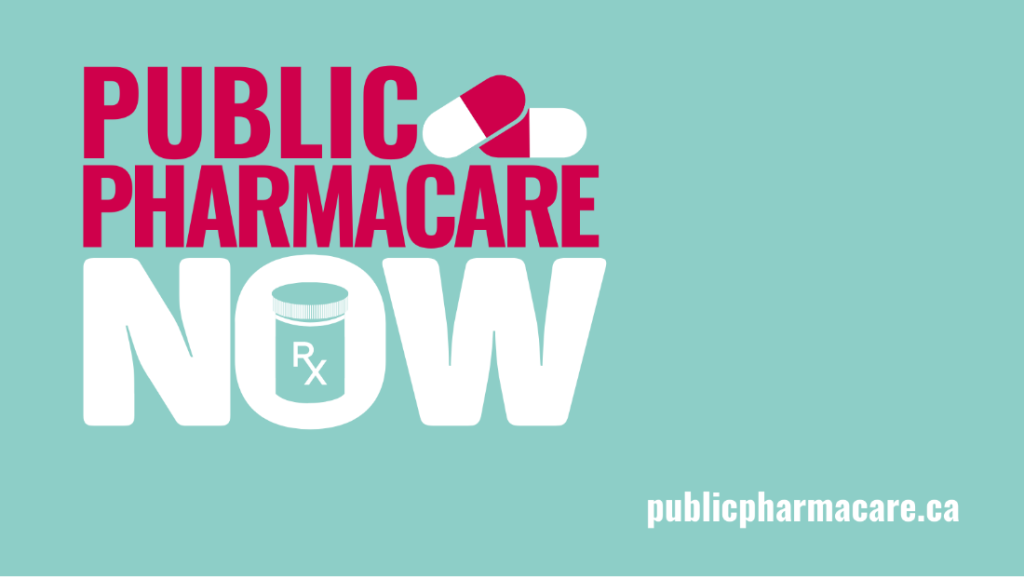 Doctors, disability rights advocates, patients, and family members have spoken at Pharmacare Town Halls in Halifax, Fredericton and Charlottetown. In Guelph on May 2, Dr. Joel Lexchin, pharmacare policy expert and Canadian Health Coalition board member, spoke. Their message is clear: public pharmacare will make a huge difference in their lives and the lives of their patients and loved ones.
One in five Canadians struggle to pay for their prescription medicines while three million don't fill their prescriptions because of the costs. One million Canadians cut spending on food and heat to pay for their medicine.
These shocking statistics come from Dr. Eric Hoskins' "A Prescription for Canada: Achieving Pharmacare for All: Final Report of the Advisory Council on the Implementation of National Pharmacare." The report also noted many Canadians go into debt to pay for their medicine, they take out loans, and some even mortgage their homes. Today, too many Canadians are dying prematurely or suffering illness or poor quality of life because they can't afford their medicines.
At the Health and Hope 2023 Lobby in March, Canadian Health Coalition Chair Pauline Worsfold, RN, reminded the one hundred health care workers and public health care advocates that "a filled prescription is an empty waiting room."
When people skip their medication, they often end up getting sicker — resulting in more trips to the doctor, or the need for longer, more complex, and more costly treatments.
Every day — all across the country — gaps in our universal health care lead to real human suffering. That is why the Council of Canadians, a member of the Canadian Health Coalition, is calling for a robust public pharmacare program that would cover medication for all people in Canada.
Canada is the only country with a universal health care system that does not include medications. Meanwhile, Canada has the third highest medication costs in the world.
The Trudeau government has committed to passing a Canada Pharmacare Act in 2023. Legislation is expected to be tabled in the fall. With 9 in 10 Canadians wanting public pharmacare, the time to deliver on public pharmacare is now.
Tracy Glynn is the National Director of Projects and Operations for the Canadian Health Coalition