Former Health Minister Jane Philpott joins Health Coalition's call for pharmacare
Canada's former Health Minister (2015-2017) and physician Dr. Jane Philpott urged the Trudeau government to introduce strong universal single-payer pharmacare legislation this fall. Dr. Philpott joined public health care advocates from the Canadian Health Coalition and Carleton University at a press conference on Parliament Hill on Sept 21, held during the first week of the fall sitting of Parliament.
"We've been waiting for this for a very long time – this is the once-in-a-generation time to get it right," she said. "And I would strongly advocate that this must be a universal, single-payer approach and not a fill-the-gaps approach."
Dr. Philpott lamented the delay in implementing pharmacare, saying it had been costly.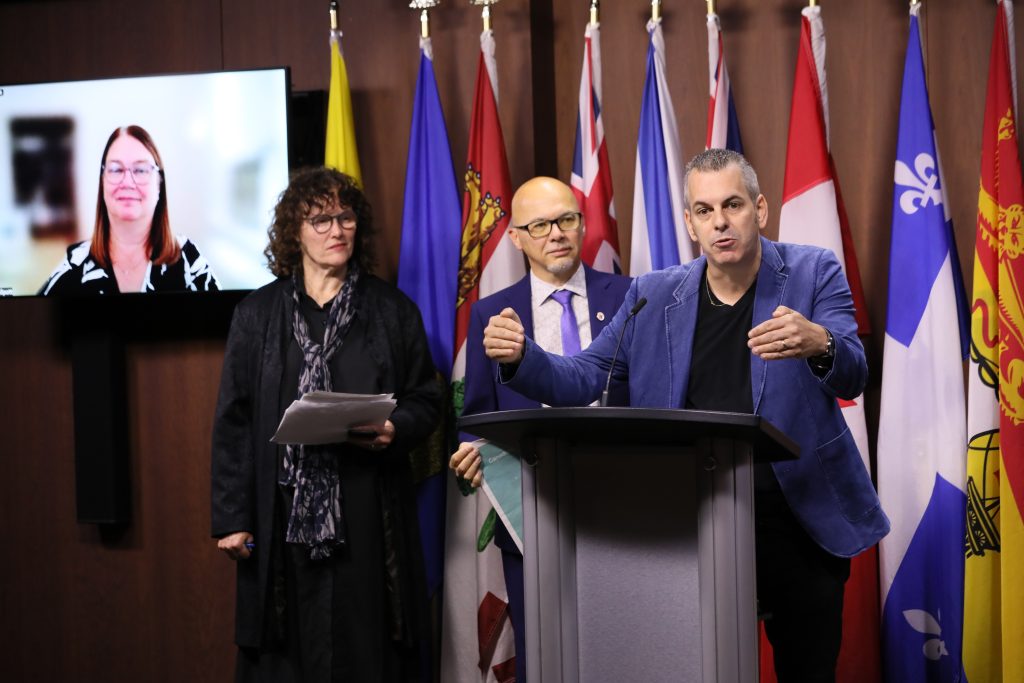 "We all wish that it could have been done sooner and there's enormous evidence that it would have saved lives," she was quoted by the Toronto Star. "But let's get on with it while it can be done. I encourage the government and their colleagues to be brave and bold and to do the right thing."

Dr. Philpott, now Dean of Queen's University Faculty of Health Sciences, has been outspoken in favour of public universal pharmacare.
She recently wrote in the Toronto Star, "…five separate commissions have called for a national pharmacare program. It is also likely why nine in 10 Canadians support the implementation of universal, public pharmacare now. We can assure you that the exhausted doctors, nurses and other health professionals of the country agree."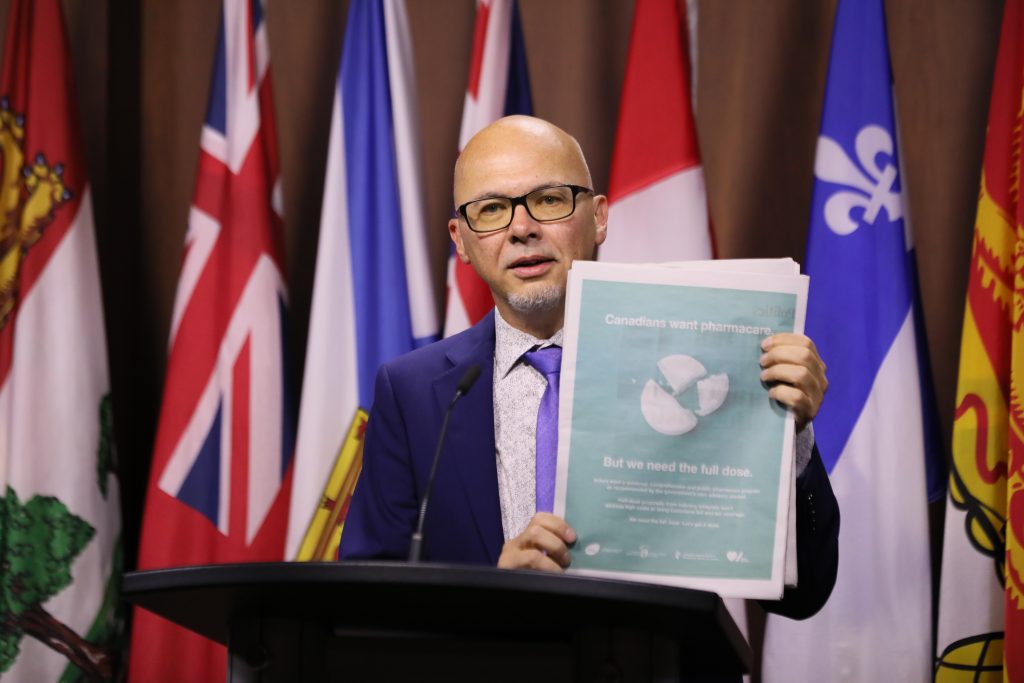 Speaking on behalf of the Canadian Health Coalition, I referred to our recent ad campaign with other groups. "We ran the ad because we are concerned about the specifics of the new Canada Pharmacare Act. The government needs to make the right choice," I said. "We are looking forward to the introduction of a public, universal pharmacare act as soon as possible."
Marc-André Gagnon, political economist with Carleton University's School of Public Policy and Administration, addressed misleading comments from pharmacare's opponents.
"Another lie we've been hearing is that, 'Oh my God, if we have universal pharmacare, people will lose their coverage because private plans are much more generous,'" Gagnon was quoted by the Toronto Star. "Basically it would reduce the cost, the financial cost, of actual health benefits for employers … it's not about lowering coverage. The current private coverage would remain the same among employers."
The press conference was hosted by Anne Lagacé Dowson, former CBC radio host and Media Director of the Canadian Health Coalition.