Legal experts to discuss court decisions affecting abortion access
Reproductive health advocates in Canada are responding to the repeal of Roe vs. Wade in the U.S. with rallies, webinars and cross-border solidarity. The historic U.S. Supreme Court decision, struck down on June 25, had previously protected the right to abortion in the states. Right now, 11 states have banned abortions and more are expected to further restrict abortion services.
On July 21, the University of Ottawa's Centre for Health Law, Policy and Ethics is hosting a webinar, "Abortion at a Crossroads: Bracking for the Impact of American Bans," to discuss the impact of abortion bans. The experts will explain the Dobbs v Jackson Women's Health court decision and what it means for Canada and beyond.
Joining the panel are Vanessa Gruben, Associate Professor of Law at the University of Ottawa and board member of the Canadian Health Coalition as well as Rebecca Cook, Joanna Erdman and Daphne Gilbert. All are welcome.
Register for the webinar here.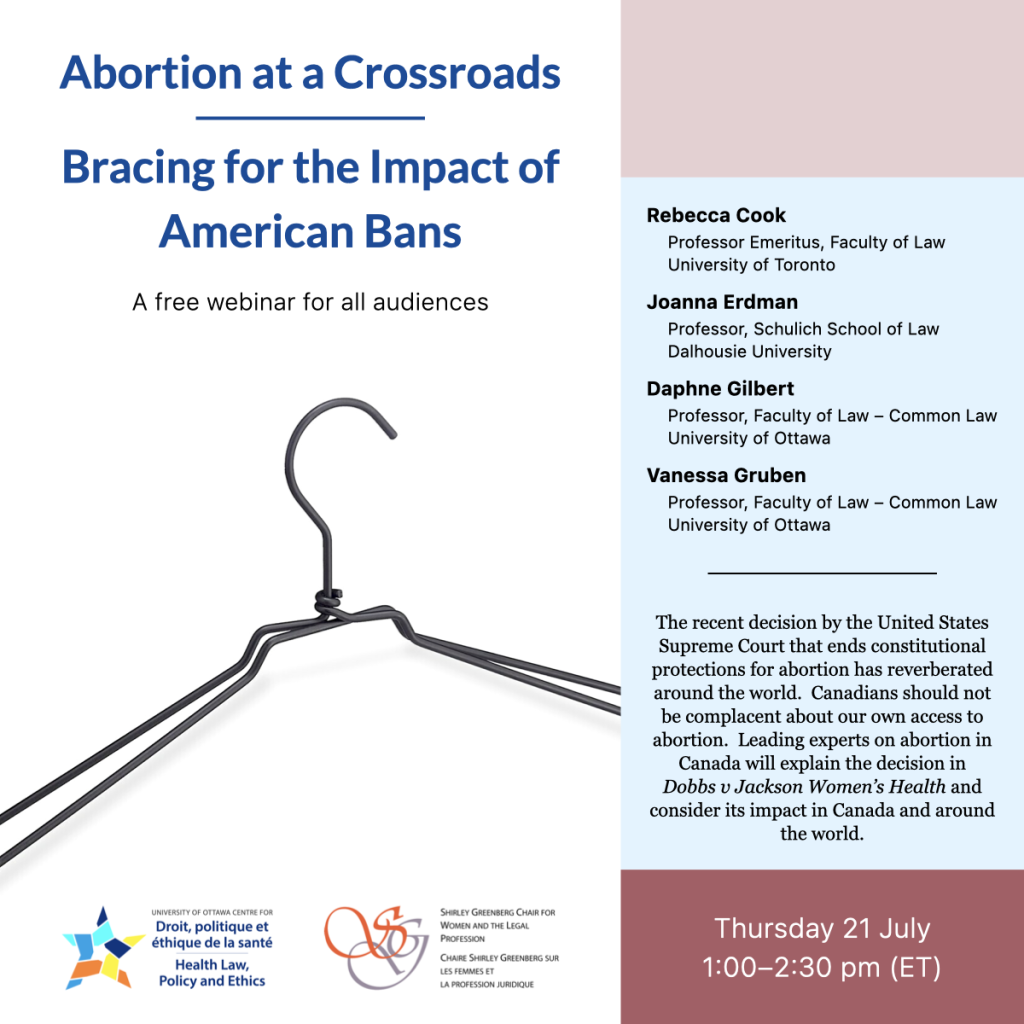 Featured photo: A rally in support of abortion care in Sackville, New Brunswick on July 3, 2022. Photo by Julie Gillet.