Liberal-NDP agreement could deliver important improvements to public health care, says Health Coalition
The Canadian Health Coalition expressed optimism the Liberal-NDP Confidence and Supply Agreement announced Tuesday could advance public health care significantly for everyone in Canada through a universal national pharmacare program, dental care, more doctors and nurses, improved long-term care, and other investments.   
"This agreement has the potential to deliver significant improvements in public health care for patients, families, and frontline workers," said Pauline Worsfold, RN, chairperson of the Canadian Health Coalition.
"Public health care is in crisis, and new investments into programs and continuing progress towards universal national pharmacare are needed urgently," she added. "Filled prescriptions mean empty emergency rooms, and a universal single-payer pharmacare program not only saves money, but more importantly, saves lives."
The Canadian Health Coalition has urged the federal government to increase its share of health care spending with provinces and territories through programs for pharmacare and long-term care that will provide measurable improvements and accountability in public health care for people in Canada.
There is broad public and political support for a universal, single-payer pharmacare program as described in the 2019 Final Report of the Advisory Council on the Implementation of National Pharmacare, which was commissioned by the governing Liberals and led by Dr. Eric Hoskins, the former Health Minister of Ontario.
The devastating impact of the pandemic in long-term care facilities, especially in for-profit, privately-owned facilities, demonstrates the need to repair the damage caused by chronic underfunding and a national Safe Long-Term Care Act with enforceable standards.
The Canadian Health Coalition was founded in 1979 to support public health care. It comprises unions representing frontline health care workers, community groups, and researchers.
---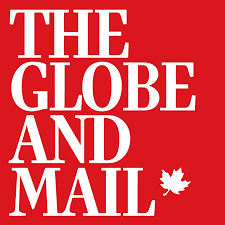 "It's a good day today," said Steven Staples, national director of policy and advocacy at the Canadian Health Coalition. "We think this agreement could deliver important improvements to public health care. There's work to be done and there are details to be filled in, but particularly on issues like pharmacare, it really gets things back on track." The Globe and Mail, March 23, 2022
---
Learn more
Delivering for Canadians Now from pm.gc.ca
Delivering for Canadians Now from ndp.ca