Long-term care workers just want a fair deal, says USW
By Pat Van Horne, USW member of the CHC Board of Directors
Members of the United Steelworkers (USW) at the Palace long-term care facility in the Eastern Ontario town of Alexandria are demanding a fair collective agreement, but are prevented from taking strike action at the private, for-profit home. The 80 workers provide services for residents in 70 long-term-care beds and 36 retirement home beds.
The Palace Alexandria management, led by the consulting firm Bass Associates, has demanded concessions that include cuts to sick pay and sick time accumulation. As health care workers, staff at the facility are denied the right to strike by Ontario's Hospital Labour Disputes Arbitration Act.
With no formal way of taking job action, the outcome of a new collective agreement is in the hands of a board of arbitration. The union says there is still time for the employer to retract its concessions and to offer a fair deal. In the final stages of the process, the workers are asking their employer to do the right thing and treat them with respect and dignity.
"This is a gross injustice for workers who have spent the last two years struggling with the toll that COVID-19 has inflicted on them and on the residents in their care," said Colette McIntee, Chair of the USW bargaining unit representing the workers.
"The Palace Alexandria staff have gone above and beyond caring on the front lines for some of our most vulnerable seniors throughout the COVID-19 pandemic. To now face demands for concessions over sick time and sick pay is totally unjustified. It's time for the employer to recognize their hard work – with a fair deal," McIntee said.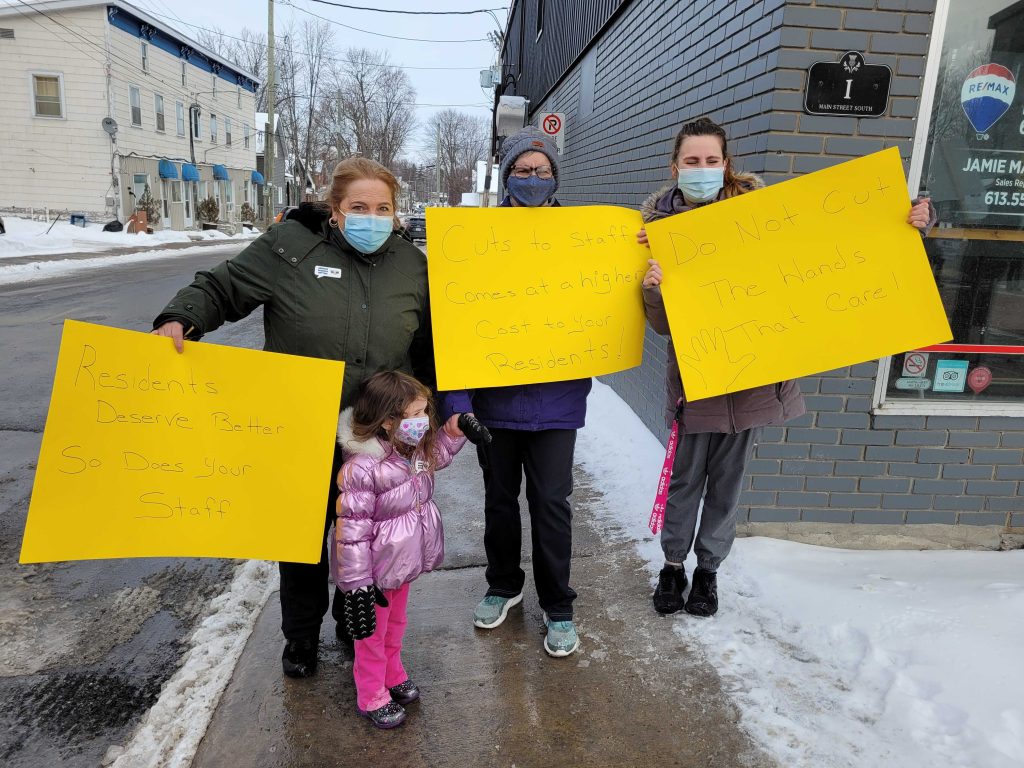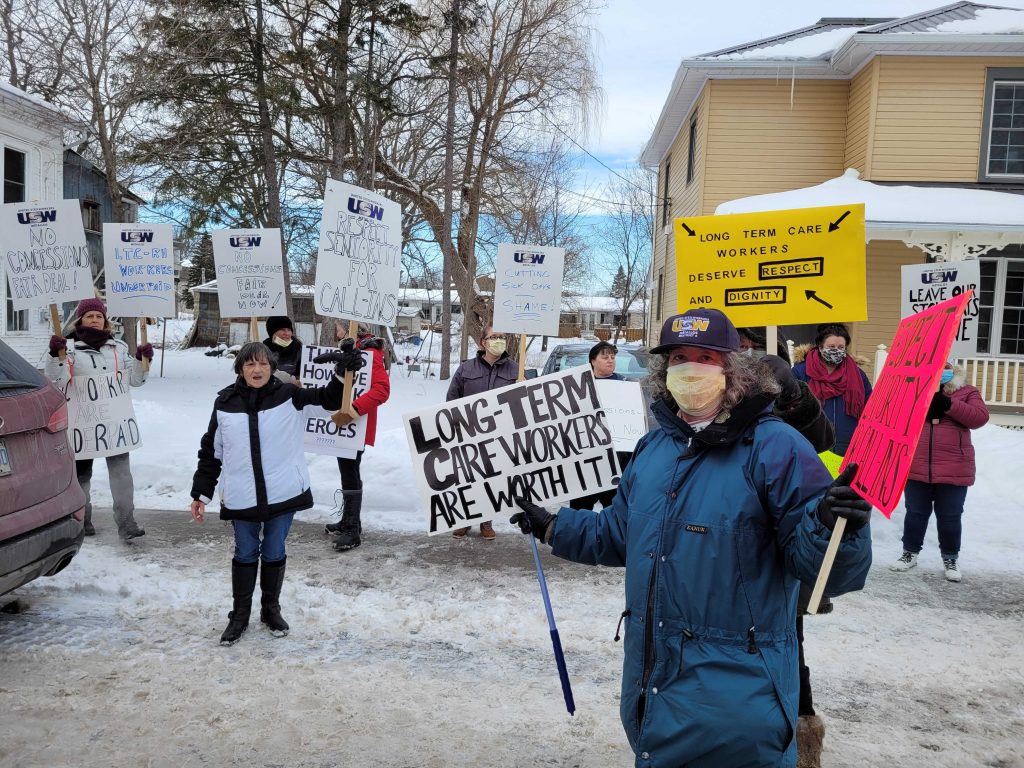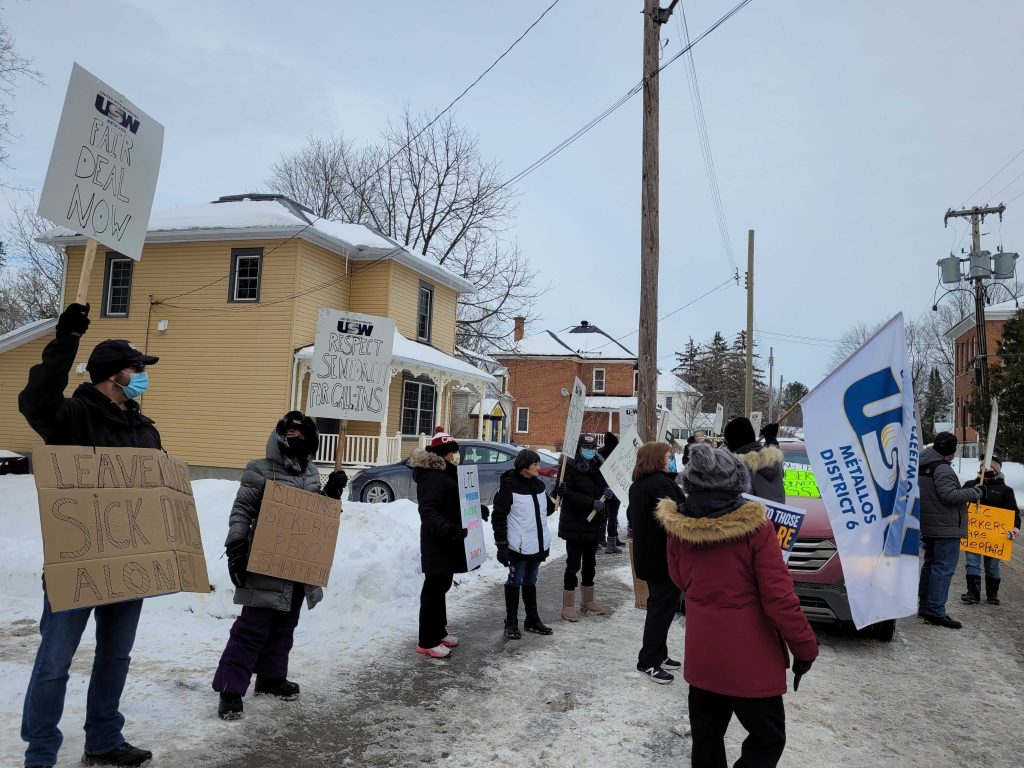 The workers held an information picket on Monday, February 7 outside the facility. (Photos: USW)