Attach stronger strings to federal health funding for provinces, say Canada's health care unions
By Pat Van Horne, USW member of the CHC Board of Directors
Canada's largest health care unions say any increase in federal health funding transfers to the provinces and territories must be conditional, such as meeting strong national standards.
The four unions, Canadian Union of Public Employees (CUPE), Canadian Federation of Nurses Unions (CFNU), National Union of Public and General Employees (NUPGE) and Service Employees International Union (SEIU), together represent 635,000 women and men employed in Canadian health care.
The unions say federal funding has fallen behind because of misguided austerity on the part of several governments.
"But provinces and territories should not be able to spend federal money in ways that weaken the absolute requirement that our health care system is universal, comprehensive, accessible, portable and publicly administered," says a statement released on Feb. 3.
As well, provinces and territories must not be allowed to weaken or undermine the health care system while at the same time taking federal money for use on privatization, for-profit facilities, virtual health care, and other 'experiments' in private care.
"We need to look no further than the patchwork in long term care to see the damage done by chronic underfunding, lack of national standards and profit-based care."
The unions cite the failure of all levels of government to invest adequately, which has resulted in what they call "alarming" rates of job vacancies in health care and social assistance, a total of 118,200 in the third quarter of 2021, leading directly to exhaustion, trauma and stress for
". . .The federal government can lead the way by setting standards and coordinating with the provinces, and by ensuring that federal dollars go to public health care and the people working in it."
Premiers demand unconditional health funding increases
While Canada's largest health care unions and the Canadian Health Coalition are calling for stronger national standards attached to funding transfers, premiers are asking Ottawa to increase funding, saying the current cost-sharing model is not sustainable.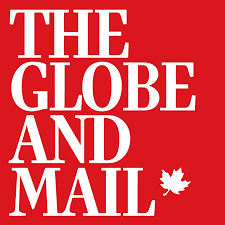 "Any increase in the health transfer payments must have some accountability mechanism built in," said Pauline Worsfold, a registered nurse and chair of the Canadian Health Coalition.
In a report by The Globe and Mail on the premiers' Council of the Federation earlier in February, the premiers want an increase in funding but with no conditions attached.
This year, the provinces and territories will receive $45.2-billion under the Canada Health Transfer, up 4.8 per cent from last year. The premiers say Ottawa must increase its share of every dollar they spend on health care to 35 cents from 22 cents.
According to The Globe and Mail, last April Prime Minister Justin Trudeau promised to approve increases to provincial health transfers once the pandemic came to an end. In January, he repeated his commitment that Ottawa will invest more in the Canada Health Transfer in the future, but for now, his government will deal with pandemic supports that are "immediately required."
(Cover: Toronto, Ontario / Canada – April 30, 2019: Protesters and paramedics march towards Queen's Park Toronto to protest against Ontario healthcare changes. Via Shutterstock)