Québec Coroner calls for "deprivatization" of long-term care facilities
In a scathing report released Monday, Québec Coroner Géhane Kamel makes 23 recommendations, including suggesting the Québec government rapidly review services offered to the elderly, and convert private care facilities to semi public status.
Kamel calls for "déprivatisation du système" and a turn toward home care. Her full report can be requested here.
"People in Canada deserve equal access to quality care and quality working conditions," says Pauline Worsfold, RN and Chair of the Board of the Canadian Health Coalition. "We need the government to move forward with developing national, enforceable standards through a Safe Long-Term Care Act, including removing for-profit companies from long-term care."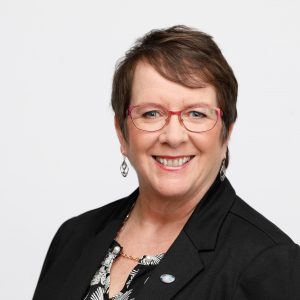 "People in Canada deserve equal access to quality care and quality working conditions"
PAULINE WORSFOLD, RN AND CHAIR OF THE CANADIAN HEALTH COALITION
According to the Globe and Mail's Tu Thanh Ha, many Québec long-term care (LTC) facilities, known by the French abbreviation CHSLD (centres d'hébergement et de soins de longue durée), are dismal places where disillusion and discomfort reign. The pandemic made those living environments into charnel houses – even the ones with reputations for adequate conditions.
Canada had the highest recorded long-term care death tolls among wealthy countries during the first wave of COVID-19, but Québec is the only province that has held an official probe, including public hearings, with testimony from hundreds of witnesses, into what went wrong and why.
The Québec coroner's inquest examined four public nursing homes and three operated by the private sector.
4,836 elderly people died in Québec long term care facilities during the pandemic. 3,675 were in CHSLDs. Not all died of COVID. An unknown number died in residences of starvation, dehydration, or sedation with morphine, rather than being sent to hospital where they might have had a chance to survive, according to evidence presented at the coroner's inquiry.
According to the Canadian Institute for Health Information, 88 per cent of Quebec's 440 LTC homes are public, the second-highest provincial ratio.
Québec also has fewer LTC beds available per capita. The national average is 29 beds per 1,000 people aged 65 and older, while Québec's ratio is 24.
As a result, thousands are on waiting lists for a nursing-home bed. The year before the pandemic, nearly 2,400 were on standby. The current waiting list has over 3,300 names.
In March Health Minister Jean-Yves Duclos made no commitment to bring about a Safe Long-Term Care Act, despite it being an important pledge during last year's election campaign.