More federal funding needed to end troubling backlogs, says Health Coalition
Health advocates are largely welcoming Bill C-17, which would see a $2-billion infusion of federal cash shared between every province and territory meant to address troubling backlogs in health care systems created throughout COVID-19, finds Hill Times reporter Mike Lapointe.
But they also say the money is not nearly enough after so many months of a system stretched to the limit.
Steven Staples, national director of policy and advocacy with the Canadian Health Coalition, said problems with the backlogs are real, but that the solution requires addressing staffing and human resources, and the "absolute crisis in all levels of forms of employment in our health care system."
The $2-billion is a recognition that there is a problem, that there is some work to do, and that "we need to make sure that that funding isn't just driven into private health care facilities," said Staples.
---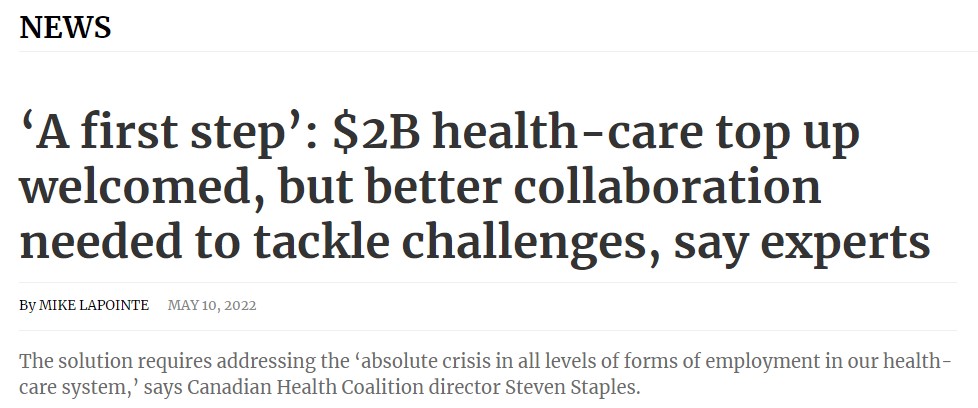 ---
With the right to choose to have abortions under attack in the United States, issues of accessibility remain a problem in Canada, too.
Staples said that "we've really seen a lack of political will to really enforce the requirements of the Canada Health Act, and ensuring that provinces are living up to the five principles, and that they're reporting accurate information."
"We can't take these things for granted; people in the United States cannot take for granted access to abortion services," said Staples. "We shouldn't be too smug, we've got problems here in Canada in terms of accessibility."