Potential for a "grand bargain" on health care funding: Health Coalition
Is it a good idea to put more money into dental care or pharmacare when there doesn't seem to be enough money to pay health care professionals in our hospitals?
I was asked this question by The Globe and Mail's John Ibbitson recently.
As Ibbitson wrote in his widely-read column, I said the answer is in the federal Liberal's deal with the NDP and its four commitments on health care. "You see the potential for a grand bargain here. There is a real opportunity to expand health care in a way that has not been done in quite a while."
The Canadian Health Coalition's analysis is that the Liberal-NDP Confidence and Supply Agreement (CASA) has the potential to dramatically expand Medicare by boosting federal transfers to provinces through the Canada Health Transfer on the one hand, and funding new programs such as dental care and pharmacare on the other.
---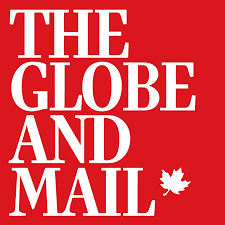 "You see the potential for a grand bargain here," says Steven Staples, policy director at the Canadian Health Coalition. He believes that the crisis in health care, and the coalition in all but name between the Liberals and New Democrats, offers the possibility of renewal. The Globe and Mail, August 18, 2022
---
"The Canadian Health Coalition has urged the federal government to increase its share of health care spending with provinces and territories through programs for pharmacare and long-term care that will provide measurable improvements and accountability in public health care for people in Canada," Worsfold wrote in the Hill Times newspaper in March.
The problem is that the provinces and federal government appear to be far apart on the issue of health care funding.
In July, British Columbia's Premier John Horgan said that he does not see how the provinces can continue to have discussions on sharing the costs of a national pharmacare or dental program until demands for more federal funding have been answered. "We shouldn't be doing that until we have a firm foundation for our entire program," Horgan said.
What's needed is leadership, and NDP Leader Jagmeet Singh could break the deadlock using CASA's health care commitments.
Voices in the NDP agree. "A constructive idea worth pursuing…" tweeted NDP Health Critic Don Davies in response to a recent letter I wrote to the Hill Times suggesting NDP leader Jagmeet Singh could play the peacemaker between the premiers and the prime minister.
Parliament is set to resume sitting in a few weeks. Let's hope that everyone can come to the table to support our cherished public health care system.